EDUCATION PROGRAM
The training program ensures knowledge according to the standards of the Ministry of Education and Training but still aims to nurture and develop students' independence, confidence, initiative and creativity.
At UKA, the standard program of the Ministry of Education and Training of Vietnam is implemented in a new approach focusing on practice, experience and skill development for students. Students learn knowledge of subjects through interdisciplinary learning projects, helping students actively learn, nurture a passion for exploration, create habits of scientific research and apply design thinking. to solve problems in life. Important skills of the 4.0 technology era are formed and developed naturally through the exciting learning process at UKA. With the right development orientation, combined with a flexible and methodical training program, every student at UKA will develop their full potential, confidently shine with a bright smile and happy.
EDUCATION PATHWAYS
STANDARD ACADEMIC OXFORD English, Maths, Science, Wellbeing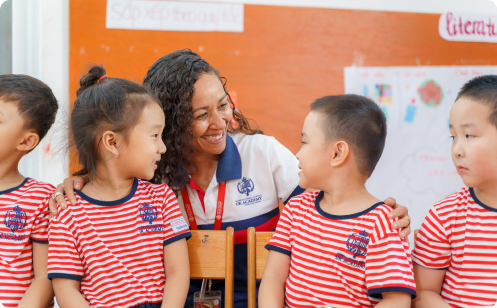 Kindy
– Achieving the social, intellectual, economic, physical and emotional potential of all students
– Nurture curiosity and love of learning, improve the ability to manage personal emotions and independence;
– Form and develop an optimistic, confident attitude, and have basic knowledge of financial thinking.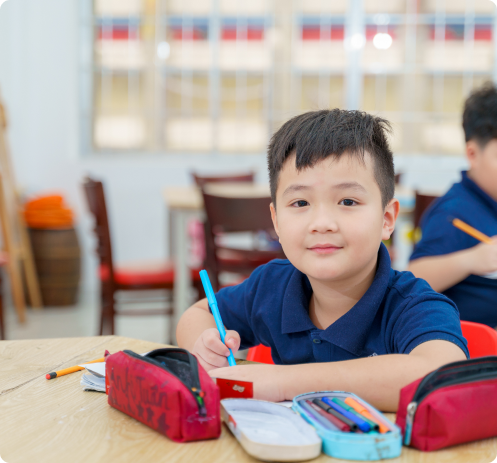 GRADE 1 - 5
– Know about Human body and how to take care of themselves , value and nurture relationships with family, friends and teachers;
– Through activities to experience and explore the world, students find their own strengths to begin orienting their career and future;
– Build vocabulary and specialized thinking skills in English;
– Understand the concept of money, specifically earning, using, and saving money;
– Understand the concept of basic personal financial management and how to create basic plans for specific goals.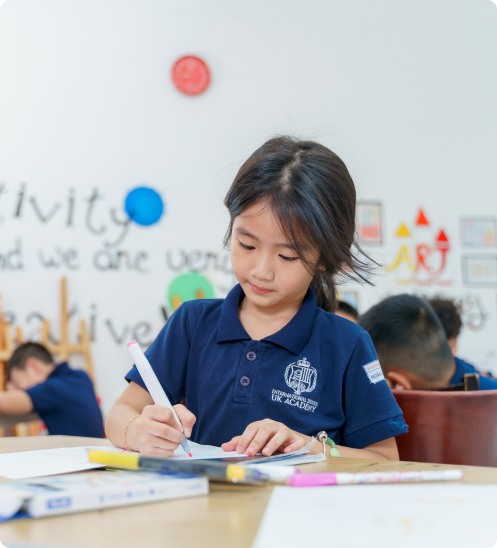 GRADE 6 - 9
– Create skills to become a global citizen (Lifelong learning skills, Communication & behavioral skills, Creative thinking skills);
– Help students develop their strengths, understand their weaknesses and find solutions; Career orientation becomes clearer;
– Get foundation to help all students succeed in l GCSE, AS and A-Level secondary school exams, including Oxford AQA international exams;
– Recognize the fundamentals of personal finance: earning, saving, investing, budgeting, credit, risk management, and giving;
– Apply the above basic factors to personal financial planning.
ESL OXFORD English, Maths, Science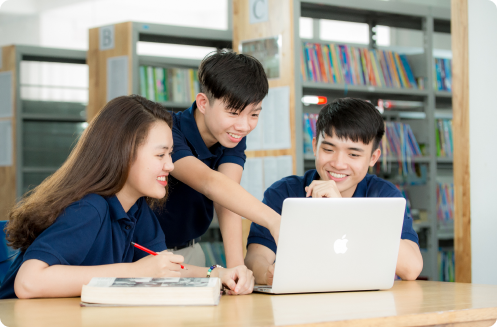 GRADE 10 - 12
-Improve vocabulary, academic grammar and develop IELTS test-taking skills;
– Experience IGCSE, AS & A-level English programs;
– Know about the structure and operation of a business human resources, finance, structure,…;
– Know how to make job application form, interview and personal development skills.